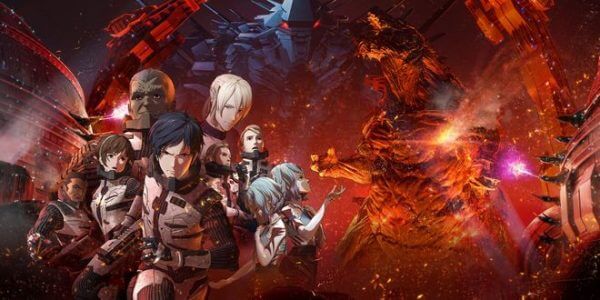 O segundo filme da trilogia em CG 3D do rei dos monstros, Godzilla: City on the Edge of Battle (Godzilla: Kessen Kido Zoshoku Toshi) teve sua data de estreia revelada pela Netflix.
Lançado em maio no Japão, o filme chegará a plataforma no dia 18 de julho. A animação é uma sequência direta do anterior, Planeta dos Monstros. A dublagem mais uma vez deverá ficar a cargo da Marmac.
Maiores informações em breve.
https://animefans.com.br/wp-content/uploads/2018/03/godzilla-anime-1-600x300.jpg
300
600
Naiara
Naiara
2018-07-07 16:05:29
2018-07-07 16:05:29
Godzilla: City on the Edge of Battle: Netflix divulga teaser e data de estreia